Homeownership is a rite of passage many of us dream of. Owning a home means putting down roots and having a space that is truly yours. It's a significant moment of your life when you finally own a home.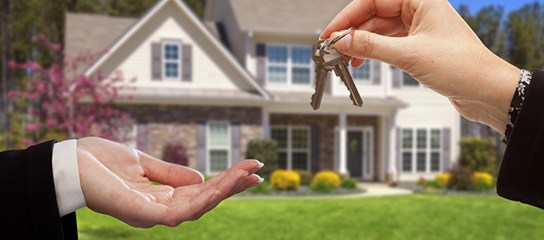 Buying a home may be the biggest purchase of your life, and it's not one you want to rush.Before getting serious about a property, there are certain key things to make sure you've done. According to Real Estate Experts there are some keypoints to keep in mind.
Figure out how much home you can afford-One of the biggest mistakes first-time home-buyers make is buying more than they can afford. Experts recommend spending no more than about 30% of your take home pay on housing.
Save for a Down Payment-you don't always have to put money down when financing a home today, and how much you decide to put down is highly personal. But the smaller the down payment, the larger the mortgage loan and the more you may have to pay in interest.Many experts agree that 20% is a good amount to put down: If you go lower than that, you likely have to pay for private mortgage insurance. That's a safety net for the bank in case you fail to make your payments and can cost between 1-2% of the amount of your loan.
Check your Credit Score
Before buying a home, you want to know where you're at financially, which means checking your credit score.
"This is the number that mortgage lenders will look at to determine whether you are 'creditworthy,' and thus dictates whether you'll qualify for a home loan, and the rates you will get. the higher your credit score, the lower the interest rate on your mortgage — and a lower interest rate can mean significantly lower monthly payments.
Get Pre-Approved for a Mortgage-A pre-approval  tells you how much you can borrow from your lender. For pre-qualification,you provide a mortgage lender with information — about your income, assets, debts and credit.Pre-approval is typically free,you can expect the process to take one to three days. And while it gives you an idea of what you can afford.
However there are Certain Benefits to Owning your Own Home
Homeownership is an investment. Unlike a car and many other purchases that decrease in value, a home is a purchase that appreciates over time. While each local market has its own unique factors, the national median home price goes up each year, even in times of recession
Take advantage of tax benefits-The federal government encourages homeownership (which in turn encourages economic growth) by offering tax incentives for homeowners. The biggest one is the option to deduct interest from mortgage payments on your income tax return, especially at the start of a mortgage when most of the payment is applied to the interest. Payments on private mortgage insurance (PMI) and certain home-related purchases also qualify for tax benefits. Stop moving. Homeownership increases sustainability and stability. Moving from rental to rental is a major inconvenience and a financial and emotional burden. Renting can mean that you never really know where you'll be living next or what your expenses will be. Staying in the same home allows a financial and emotional investment in both your living space and your community. Homeownership comes with a bevy of benefits; these are only a handful.
Related Posts